Start the Summer baseball season with a Disney Baseball Tournament! Disney Memorial Day Baseball Classic at ESPN Wide World of Sports Complex blends ESPN entertainment with the Walt Disney World
®
Resort!
Swing into summer by playing America's Pastime at our world-renowned ballpark and celebrate where champions do: Walt Disney World® Resort. This storied tournament attracts teams from across the nation, with winners from Florida, Georgia and Pennsylvania in the past three years.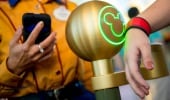 FastPass+
Experience even more of the magic at Walt Disney World Resort with FastPass+. Now, you can experience the Walt Disney World parks the way you want, both before and after your team competes at the ESPN Wide World of Sports Complex.
If you are going to be a Guest of a Disney Resort hotel, learn more about all of the exciting FastPass+ options available with your hotel stay.
Specially-Priced Theme Parks & Resorts
Take advantage of specially-priced Walt Disney World® Theme Park and Resort Packages, available specifically for this event. In addition to the Resort amenities like the ESPN Wide World of Sports Channel, your team will celebrate with heart–pounding rides like Expedition Everest® at Disney's Animal Kingdom® Theme Park or Rock 'N' Roller Coaster® Starring Aerosmith at Disney's Hollywood Studios®.

Competing at ESPN Wide World of Sports is a magical experience both on and off the field!

For complete details, including any travel purchase requirements for this event, visit the Planning Tab above.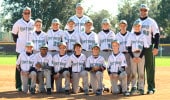 Team Travel Solutions
Our service and expertise ensure an event experience like no other! Traveling with a team can be hard work, so we've designed solutions to help you make the most of your trip. Our Disney Parks Moms Panelists can answer your Disney travel questions, and our team meal delivery options and expert sports photography services allow you to pre-plan for meals and memories. Once you arrive, you'll find first-class event management at a family-friendly environment for team, complete with on-site Guest Relations Cast Members for any day-of needs. Start planning today by clicking the Planning tab above.
Bus Transportation
Take advantage of on-site transportation with two incredible options, Disney's Magical Express and event transportation! Disney's Magical Express offers complimentary shuttle service as well as luggage delivery for your team to and from Orlando International Airport and your Walt Disney World® owned and operated resort*. On-site event transportation is also available for your team from your Disney host resort to and from ESPN Wide World of Sports Complex. All teams must provide their own transportation to and from off-site venues not scheduled by Disney Spring Training team.

*For more information about Disney's Magical Express, please contact 407-939-7810.
EVENT AT A GLANCE
DATES
Event:
May 25 - 27, 2019
Team Check-in:
May 24, 2019
Registration:
Early Team Registration:
Now - January 31, 2019

Regular Team Registration:
February 1 - April 19, 2019

ELIGIBILITY
Team:
Open to teams consisting of up to 20 players of proper eligibility.

Please see rules for eligibility requirement.
Age Divisions:
8U, 9U, 10U, 11U, 12U, 13U, 14U, 16U
Player Eligibility:
Ages 6-16 may participate. *Based on age as of April 30, 2019.
COMPETITION LEVEL
Open
FEES
Early Team Registration:
Now - January 31, 2019: $450

Regular Team Registration:
February 1 - April 19, 2019: $750
CONTACT
Disney Baseball Office
407-938-3802
Email Us
- Beginning of dialog content.
Sorry
You must be registered for an event during this weekend to see participant content.
- End of dialog content.
- Beginning of dialog content.
Please Sign In
- End of dialog content.