DWWS_Events_Disney_Spring_Training_Overview_Register_Now
Welcome to Disney Spring Training. Your team will become family when they train in the heart of
Walt Disney World
Resort, The Most Magical Place on Earth.
Connect With Us
for more information about getting started with Disney Spring Training.
Begin your baseball or softball season at the top of your game with Disney Spring Training at ESPN Wide World of Sports. Combine a top-notch training experience with unforgettable team-bonding opportunities and unmatched Disney service.
Find more information
including rules, spectator admission tickets and the latest event updates.
PEACE OF MIND
Walt Disney World Resort provides everything your team could imagine––from recreational activities to on-property transportation, Disney Spring Training is the ultimate campus-like experience.
TEAM MAGIC MADE HERE
Players are built on the diamond, but teams are built off the field. Walt Disney World Resort inspires and unites with 4 magical Disney theme parks and 2 amazing water parks––plus shopping and dining at Disney Springs where the opportunities to create lifelong memories are virtually endless.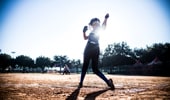 PRO-LEVEL TRAINING
ESPN Wide World of Sports offers high-impact performance clinics, professional-caliber facilities and a proven training ground built for pros and aspiring pros alike to raise their game.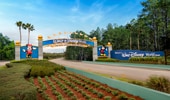 CUSTOMIZED SERVICE AND DISNEY EXPERIENCES
From theme parks to the ballpark, there's so much to see and do––and planning a team trip may seem overwhelming. Rest assured and let a Disney Cast Member take care of the details to create a specially priced package that meets your team's needs and includes event transportation.
GET STARTED
Ready to start planning your 2024 Disney Spring Training session for your team? Connect With Us and we'll see you on the field!
EVENT AT A GLANCE
DATES
Event:
March 11 – April 7, 2024*
*Additional training dates may be available
Registration:
Open now until December 18, 2023
- Beginning of dialog content.
Sorry
You must be registered for an event during this weekend to see participant content.
- End of dialog content.
- Beginning of dialog content.
Please Sign In
- End of dialog content.