THE COMPLEX
Something magical occurs when ESPN innovation combines with the guest service of Walt Disney World® Resort. Since 1997, ESPN Wide World of Sports Complex has seen sports dreams come true for athletes and fans of all ages.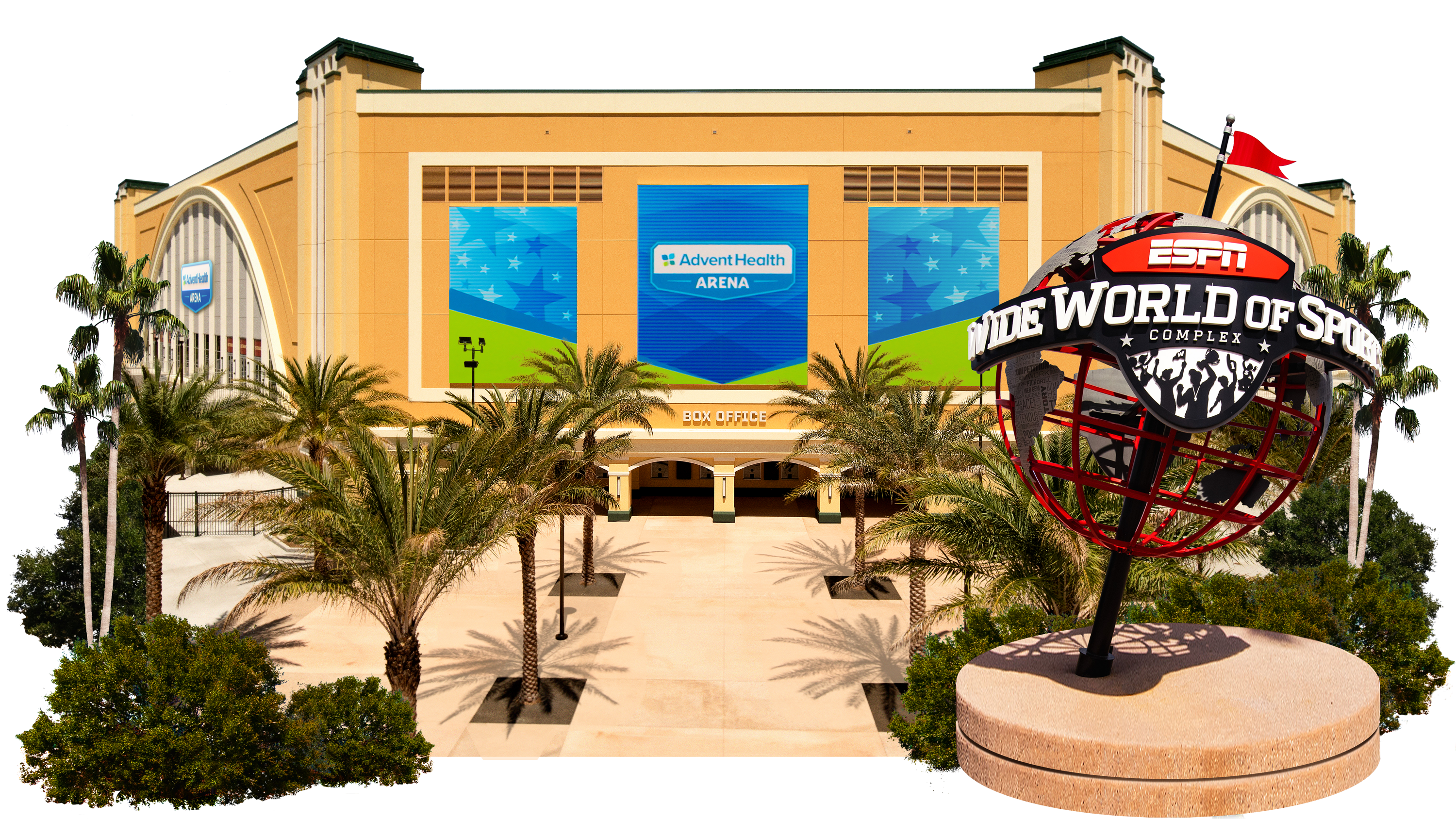 Facilities & Venues
The ESPN Wide World of Sports Complex can host more than 60 sports across ten world-class venues designed to give every athlete the best possible competition experience. It's the pre-eminent multi-sport facility of its kind in the world.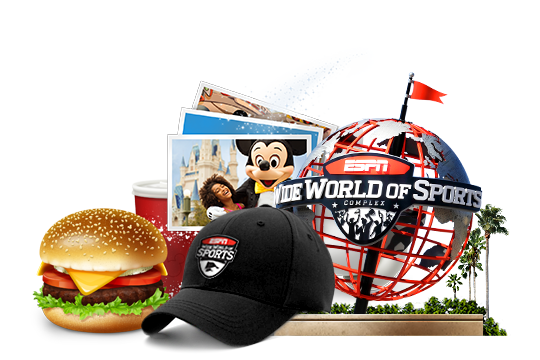 Services that Set Us Apart
Have boxed lunches delivered to your field or sit-down for a team meal at the ESPN Wide World of Sports Grill.
Never miss a moment with an ESPN GameDay Photo photographer for your athlete, or split the cost with the entire team.
Visit Guest Relations at the ESPN Wide World of Sports complex for your team travel needs, including tickets, dining and more.
Commemorate your trip with special event and ESPN Wide World of Sports merchandise.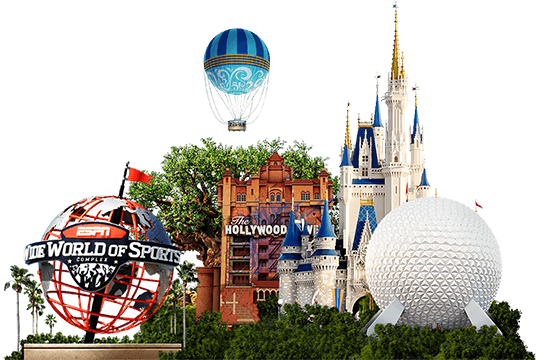 Walt Disney World Resort Options
Take your sports vacation to the next level with the incredible Walt Disney World® Theme Parks and Water Parks.
Entertainment, dining and shopping await your team at Disney Springs, home to AMC Theaters and Splitsville.
Need help planning around competition schedules? View Theme Park itineraries planned around your games.