DWWS_Events_Soccer_DYSoccerTournment_Overview_Apply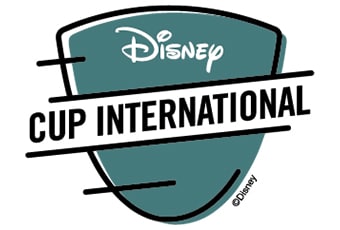 Take on the world! The Disney Cup International has attracted teams from more than 20 countries for 18 years and continues to grow. This event offers your team the opportunity to compete at world-class facilities while also enjoying everything the
Walt Disney World
® Resort has to offer.
Team Travel Solutions
Our service and expertise ensure an event experience like no other! Traveling with a team can be hard work, so we've designed solutions to help you make the most of your trip. Once you arrive, you'll find first-class event management at a family-friendly environment for team. Start planning today by clicking the Planning tab above.
Disney's Magical Express
Disney's Magical Express service will no longer be offered starting with arrivals January 1, 2022. The service will continue to operate for new and existing reservations made at Disney Resort hotels for arrivals throughout 2021.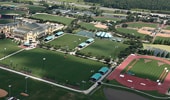 Professional Quality Competition Venues
Competing at ESPN Wide World of Sports Complex at Walt Disney World Resort means you'll get to play where the pros play. ESPN Wide World of Sports Complex features professionally maintained competition venues. Click the Map to the right for a detailed view of the Complex.
EVENT AT A GLANCE
DATES
Event:
2021 Dates Coming Soon
ELIGIBILITY
Team:
This is an FYSA Sanctioned Tournament, which is open to all USSF/FIFA affiliated organizations for boys and girls.
Age Divisions:
U9 – U19
Player Eligibility:
Ages 9 through 19 may participate. Ages are based on USYSA guidelines for 2019/2020 birth year and season.
COMPETITION LEVEL
Moderate – High
CONTACT
Disney Soccer Sales Office
Phone: 407-938-3805
Email Us
- Beginning of dialog content.
Sorry
You must be registered for an event during this weekend to see participant content.
- End of dialog content.
- Beginning of dialog content.
Please Sign In
- End of dialog content.