DWWS_Events_Soccer_Disney3v3Soccer_Planning_ApplyNow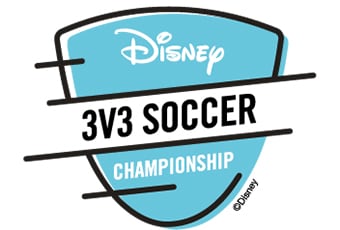 Calling all 3v3 teams! Playing at ESPN Wide World of Sports Complex is an unforgettable experience where you'll be treated like a champion and can celebrate like one, too!
Start planning your visit to Walt Disney World® Resort for the Disney 3v3 Soccer Championship now.
EVENT AT A GLANCE
DATES
Event:
April 11 to 12, 2020
Registration Opens
June 17, 2019
Registration Deadline
February 26, 2020
On-site Tournament Registration:
April 10, 2020
ELIGIBILITY
Ages U6 – U19
Player Eligibility:
The eligible playing age is determined by the USYSA guidelines for 2019/2020.
COMPETITION LEVEL
Moderate
CONTACT
Disney Soccer Sales Office
(407) 938-3805
Email Us
- Beginning of dialog content.
Sorry
You must be registered for an event during this weekend to see participant content.
- End of dialog content.
- Beginning of dialog content.
Please Sign In
- End of dialog content.