DWWS_Events_Soccer_Disney3v3Soccer_Overview_ApplyNow
Calling all 3v3 teams! Playing at ESPN Wide World of Sports Complex is an unforgettable experience where you'll be treated like a champion and can celebrate like one too!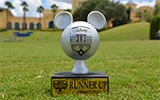 Take Home The Trophy
While you've been practicing on the field, with a little feedback from the coach, to elevate your game, we've been doing the same. This year's tournament will feature Disney 3v3 Soccer Championship individual trophies that you can add to your hardward collection! Each team that finishes 1st through 4th place in groups with 7 or more teams, or 1st and 2nd place in groups of 6 or fewer teams, will win trophies for the entire team. So whether on the plane, the dashboard of your car or in hand the whole way home, you'll have the chance to showcase your championship.
Specially-Priced Theme Parks & Resorts
Take advantage of specially-priced Walt Disney World® Theme Park and Resort Packages, available specifically for this event. In addition to the Resort amenities like the ESPN Wide World of Sports Channel, your team will celebrate with heart–pounding rides like Expedition Everest® at Disney's Animal Kingdom® Theme Park or Rock 'N' Roller Coaster® Starring Aerosmith at Disney's Hollywood Studios®.

Competing at ESPN Wide World of Sports is a magical experience both on and off the field!

For complete details, including any travel purchase requirements for this event, visit the Planning Tab above.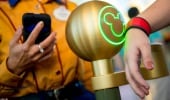 FastPass+
Experience even more of the magic at Walt Disney World Resort with FastPass+. Now, you can experience the Walt Disney World parks the way you want, both before and after your team competes at the ESPN Wide World of Sports Complex.
If you are going to be a Guest of a Disney Resort hotel, learn more about all of the exciting FastPass+ options available with your hotel stay.
Disney's Magical Express
Magical Express offers the perfect game plan for a hassle free arrival to and from Orlando International Airport. This exclusive, complimentary shuttle and luggage delivery service conveniently provides transportation for your team from Orlando International Airport to and from Walt Disney World® owned and operated resorts.*
For more information about Disney's Magical Express, please see the transportation section via the Planning tab above.

*Disney's Magical Express is not available if your team will not be staying at a Hotel of the Walt Disney World Resort.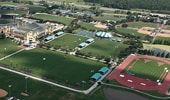 Professional Quality Competition Venues
Competing at ESPN Wide World of Sports Complex at Walt Disney World Resort means you'll get to play where the pros play. Home of the Atlanta Braves Spring Training and the Walt Disney World® Pro Soccer Classic, ESPN Wide World of Sports Complex features professionally maintained competition venues. Click the Map to the right for a detailed view of the Complex.
EVENT AT A GLANCE
DATES
Event:
April 11 to 12, 2020
Registration Opens
June 17, 2019
Registration Deadline
February 26, 2020
On-site Tournament Registration:
April 10, 2020
ELIGIBILITY
Ages U6 – U19
Player Eligibility:
The eligible playing age is determined by the USYSA guidelines for 2019/2020.
COMPETITION LEVEL
Moderate
CONTACT
Disney Soccer Sales Office
(407) 938-3805
Email Us
- Beginning of dialog content.
Sorry
You must be registered for an event during this weekend to see participant content.
- End of dialog content.
- Beginning of dialog content.
Please Sign In
- End of dialog content.