Show off your skills and passion for the game in the Disney Field Hockey Showcase, a premier event sanctioned by USA Field Hockey that features top clubs and players from around the country, as well as college coaches looking for talent.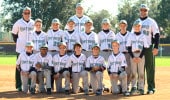 Team Travel Solutions
Our service and expertise ensure an event experience like no other! Traveling with a team can be hard work, so we've designed solutions to help you make the most of your trip. Once you arrive, you'll find first-class event management at a family-friendly environment for team. Start planning today by clicking the Planning tab above.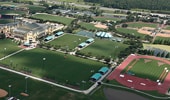 Professional Quality Competition Venues
Competing at ESPN Wide World of Sports Complex at Walt Disney World Resort means you'll get to play where the pros play. ESPN Wide World of Sports Complex features professionally maintained competition venues. Click the Map to the right for a detailed view of the Complex.
EVENT AT A GLANCE
DATES
Event:
January 31 – February 2, 2020
Registration:
June 19 – September 13, 2019
ELIGIBILITY
Age Divisions:
U12, U14, U16 & U19
Player Eligibility:
Eligibility is determined by the player's actual age on December 31, 2019
COMPETITION LEVEL
High
FEES
Per Team:
U12 - $1000
U14 (7v7) - $1400
U14 (11v11) - $1750
U16 - $2100
U19 - $2100
CONTACT
Disney Field Hockey
Phone: (407) 938-3806
Email Us
USA Field Hockey
Phone: (716) 866-4567
Email Us
- Beginning of dialog content.
Sorry
You must be registered for an event during this weekend to see participant content.
- End of dialog content.
- Beginning of dialog content.
Please Sign In
- End of dialog content.